This year, SmartClass+ discontinues the use of Adobe Flash Player

By Gerry Sullivan
Revision Date: 2019-11-07
Last Update: 2019-11-07
The History of Adobe® Flash Player
The company Macromedia introduced Flash Player in 1996. Macromedia was acquired by Adobe Systems in 2005. Flash Player was instrumental in helping early video website developers (such as YouTube) support web-based streaming video and gaming animations.

In 2010, Apple founder Steve Jobs published an article titled "Thoughts on Flash" that endeavored to explain why Apple would not support the use of Flash Player on their new iPods, iPads and iPhones. The article referenced several reasons, including: Flash Player is not an Open Standard. Besides, Flash Player has some reliability and security problems and Flash Player does not support the use of touch-screens.
In the years that followed, many other industry mavens and pundits voiced similar concerns, particularly with Flash Player's susceptibility to being hacked for the purpose of running malware. The underlying message was that Flash Player was no longer the best option for website video and animation, as open standards like HTML5 were beginning to offer similar capabilities.
In 2017, Adobe Systems announced its intention of hastening the EOL (End of Life) for Flash Player by the end of 2020, and threw their support behind HTML5 as the new standard for website video & animation.
ActionScript 3 - The Technology Behind Flash Player
The programming language most often used to integrate Flash Player into websites is called ActionScript, (similar to JavaScript). Adobe Systems introduced ActionScript 3 in 2006, and this version continues to be widely used today.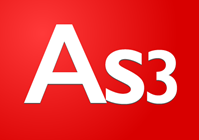 ActionScript 3 is the programming language that Adobe Systems used to support Flash Player and still uses today to support one of their newer video/animation packages called Adobe AIR.
It is important to understand that there is a difference between running Flash Player in a browser environment and running ActionScript 3 in stand-alone closed application. ActionScript 3 in itself has no negative connotations.
Adobe AIR – The technology behind today's SmartClass+
The first SmartClass+ application using Adobe AIR for Windows was released in March, 2014. In the following year, AIR-based student applications were introduced for MAC, Android and iOS.
SmartClass+ teacher applications and some student Windows-based applications now use ActionScript 3 in a closed environment.
The only remaining SmartClass+ browser-based, Flash Player application is the student Web application, which will be discontinued as of the end of 2019. This will be replaced with a simplified auto-downloading set of AIR-based applications which run outside of the browser.
The New SmartClass+ Browser-Based Application
In mid-2020, SmartClass+ will introduce a new browser-based student application that will run on all platforms, (Windows, Mac, iOS, Android & Chrome). This new app uses a combination of HTML, HTML5, JavaScript & CSS Script programming elements.
Note: due to the COVID-19 pandemic, delivery times for these new versions could be affected.