In order for teachers to use the SmartClass system, they must have an account. The system administrator will create these accounts.

By Gerry Sullivan
Date of Creation: 2019-11-23
Last Update: 2023-02-22
To access these, you launch the Media Activities Dashboard (MAD) by clicking on the icon shown below:


Administrator Login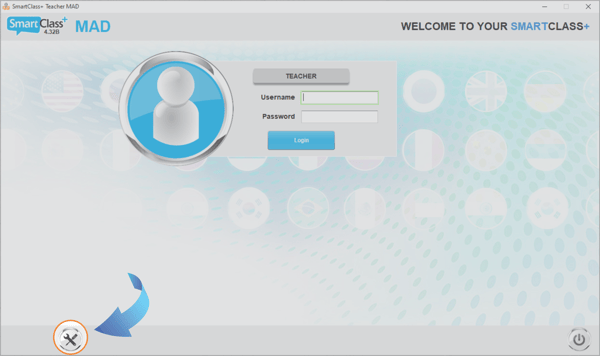 First, Click on the Administrator Login & Configuration Button at the lower left corner, then, a new window will prompt you to fill the Username and the Password for the administrator: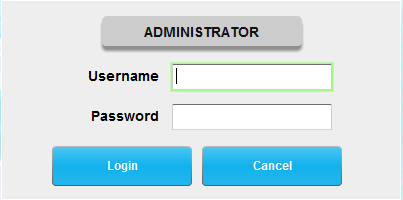 If you need help with your administrator credentials, please Contact us
Now you will see this window: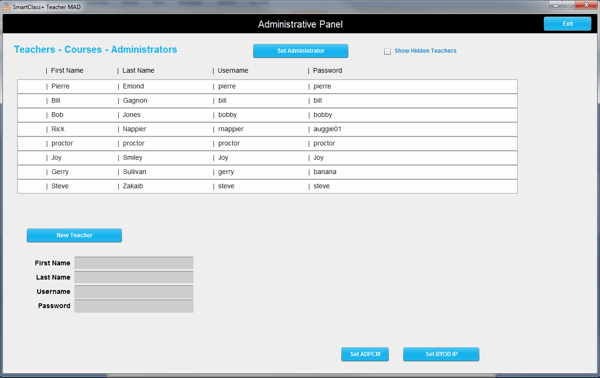 Account Information – Without LDAP
When not using LDAP, the administrator must click on the New Teacher button and enter the First Name, Last Name, Username, and Password for each teacher account.