Whenever the SmartClass system is equipped with an audio intercom, and the hardware intercom option (Audio Matrix) is not selected, dynamic optimization of Stereo Mix is automatically selected.

By Gerry Sullivan
Date of Creation: 2019-11-23
Last Update: 2023-02-22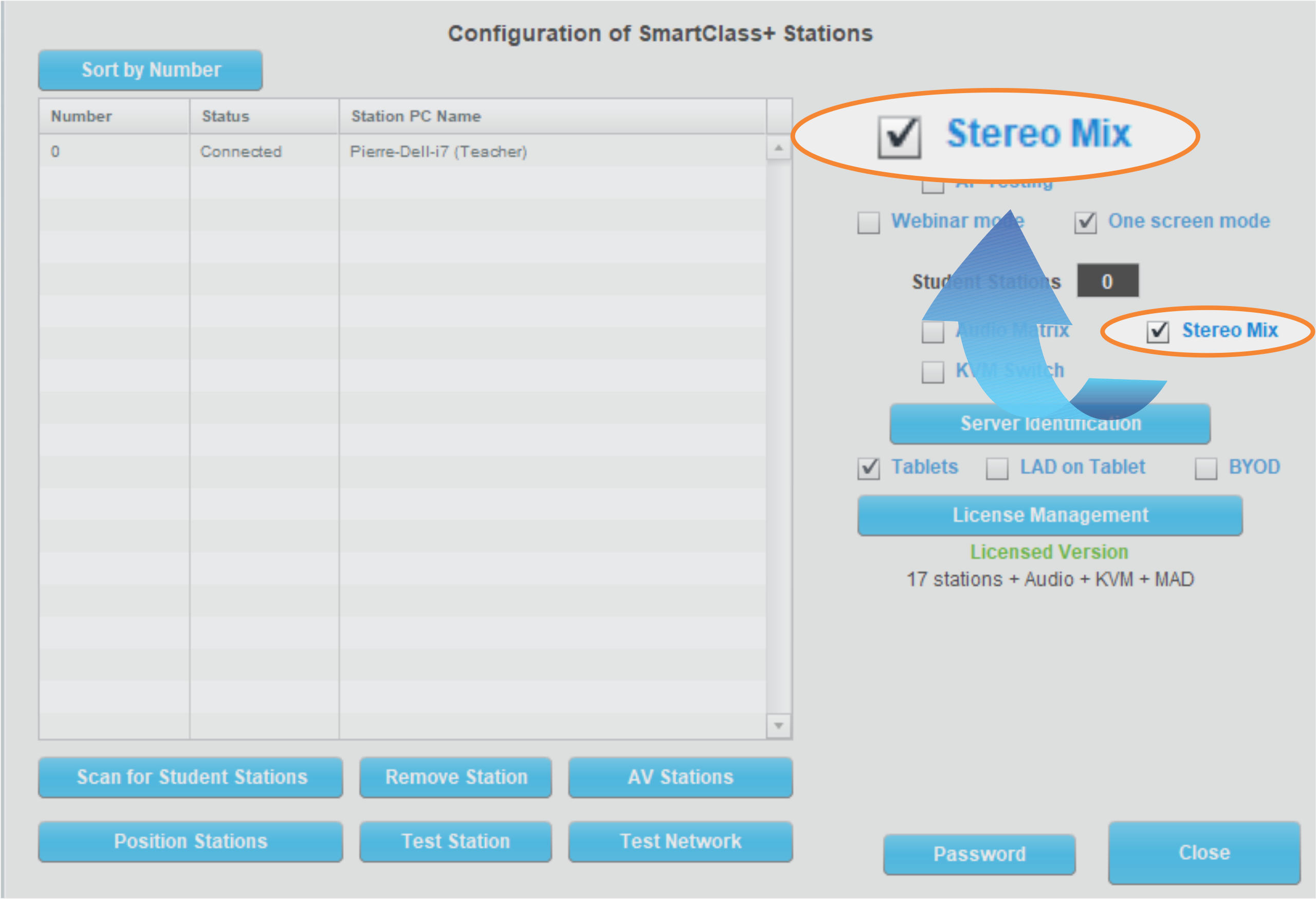 With a software-based audio intercom, the default sound card settings on teacher and student computers will enable microphone audio to be shared through the network, but audio from other sources (e.g. Windows Media Player) cannot be shared.

When the sound card is equipped with Stereo Mix (or What-U-Hear) capability, the sound card can be configured for either "microphone" or "stereo mix" capability. When stereo mix is enabled, the mix of the local microphone and other sound sources can be shared over the network.

However, if stereo mix is concurrently enabled on two or more endpoints (e.g. teacher and student), intercom performance will be compromised with echo or feedback.

With dynamic optimization of stereo mix, this capability is selectively enabled according to the specific intercom function being used:
Teacher Presentation – for teacher presentations, stereo mix is enabled only on the teacher station so that the teacher can share any sound source with the students.
Student Monitoring – when the teacher monitors a student, the stereo mix capability is enabled on the student station so that the teacher can listen to both the student's microphone and any local sound sources on the student station.
Two-way Intercom – when the teacher is communicating with a student or when students are part of a pairing or grouping activity, stereo mix must be disabled on all end-points.
This capability can be disabled by un-checking the Stereo Mix box.