Due to the high demand for other languages, our content team has created some pronunciation activities in 6 further languages for you.

By Hannah Haase
Date of Creation: 2020-04-07
Last Update: 2020-04-07
We made 120 sentences in each of the following languages available for you: Arabic, Mandarin (simplified Chinese), Spanish (with the accent from Spain or Mexico), Italian, French and German.
Robotel Content Team - اَلْعَرَبِيَّةُ
Robotel Content Team- Deutsch
Robotel Content Team- Español
Robotel Content Team- Français
Robotel Content Team- Italiano
Robotel Content Team - 汉语
Robotel Content Team - Español Mexicano
The sentences are divided into 6 topics (20 sentences per topic), and are public and available for everyone who has our system now.
The 6 topics:
All About You
Entertainment
Family
Free Time
School
Shopping
To access:
1. Log into your SmartClass+ HUB: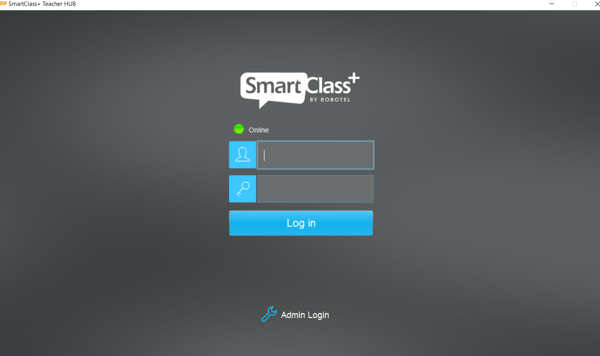 2. Create a new Course/Class OR select an already existing class.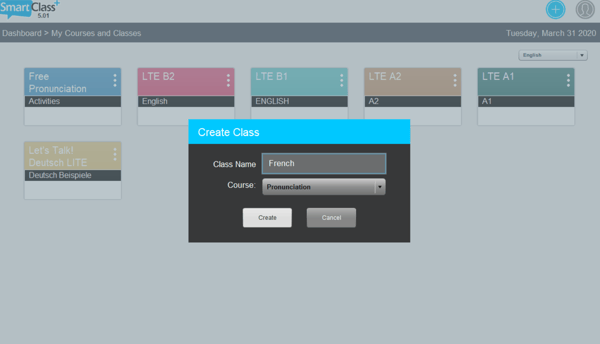 3. Access the class and select "Create Activities"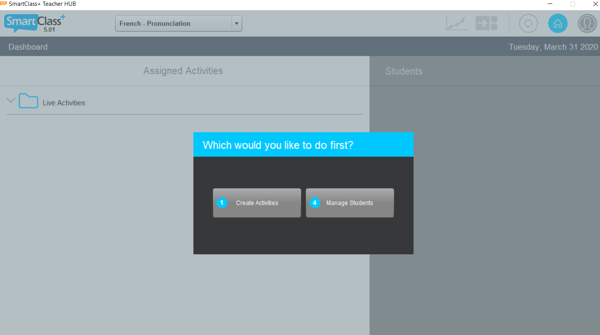 4. Go to the SCX (SmartClass Cloud Exchange) Icon :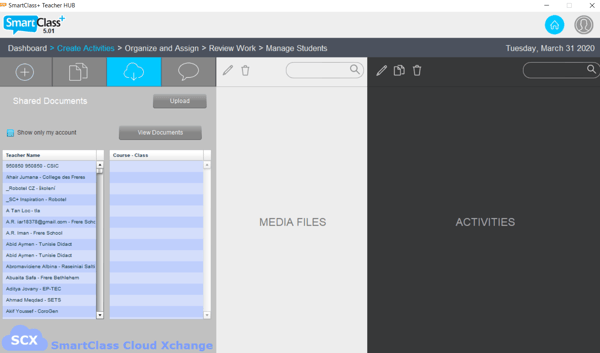 5. Find "Robotel Content Team" in the Teacher Name column: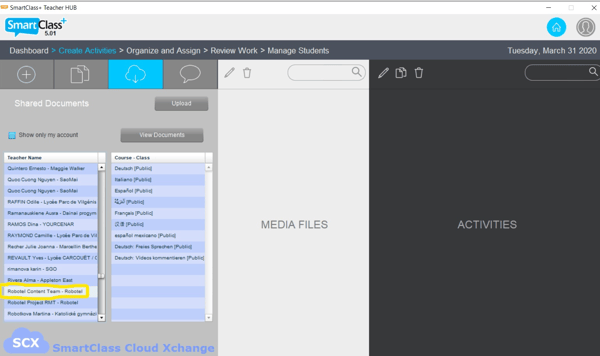 6. Click on the language you'd like to download, and click on activities: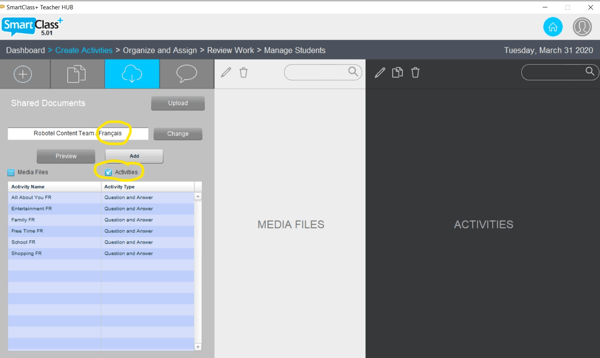 7. Select the topics you'd like to add and click the "Add" button on top: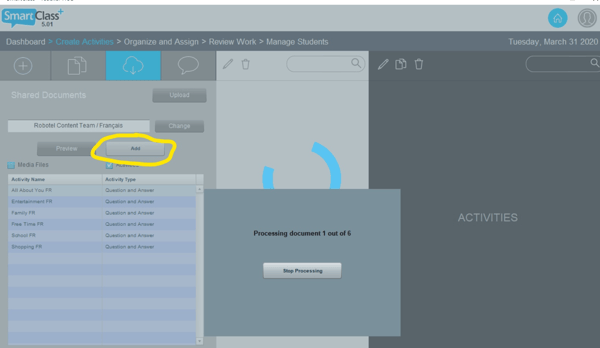 8. Assign the activities to your students, change them or add to them. Or maybe try them out yourself in all languages 😉 It's a lot of fun!