The SmartClass software can be installed from CD-ROM, from a USB memory stick or from a local folder on the target computer, or from a shared folder on another computer.

By Gerry Sullivan
Date of Creation: 2019-12-03
Last Update: 2023-02-22
You must have administrative rights for the server in order to install the SmartClass Web Manager software.
Installation
Begin by double-clicking on the file:

SmartClass-WEB-ManagerSetup-Version-XXX.exe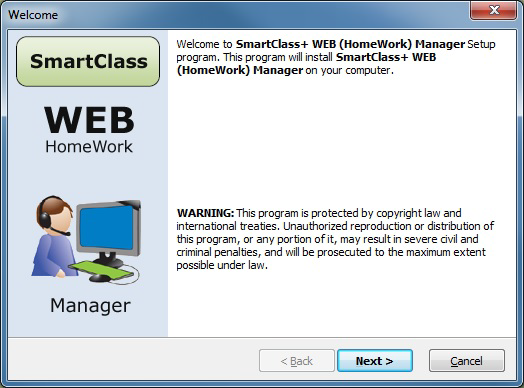 Click on the Next button to proceed with the installation.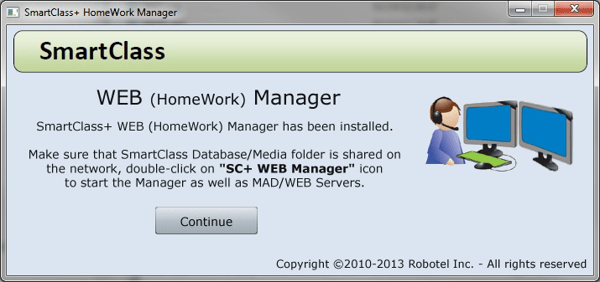 Click on the Continue button to complete the installation.
As the note in the screen shown above indicates, when linking to an SC database located on the same computer or on a different device, make sure that the SmartClass-Server database folder has been shared over the network.