Using the Position Stations button on the LIVE Configuration panel will allow you to arrange your classroom dashboard.

By Gerry Sullivan
Date of Creation: 2019-11-23
Last Update: 2023-02-22
You can override the default positioning of student icons on the screen and/or you can scale the size of student stations and/or the teacher station by clicking on the Position Stations button.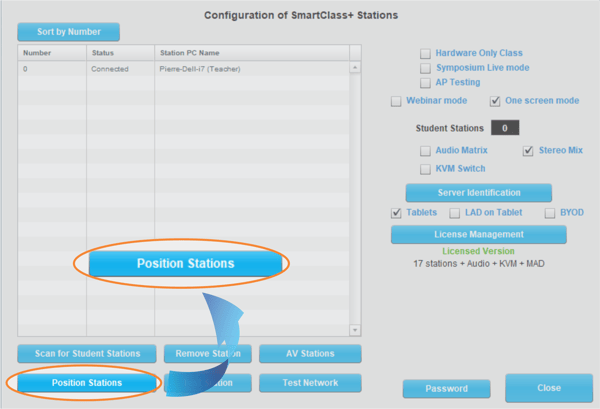 Click on a station to bind it to your cursor and click a second time to release it.