It is critical that the correct default playback CODEC be selected in the sound card settings.

By Gerry Sullivan
Date of Creation: 2019-11-24
Last Update: 2023-02-22
In order to do so, begin by opening the Sound playback tab as shown at below left. Now, from this view, highlight the default playback device, and click on the Properties button.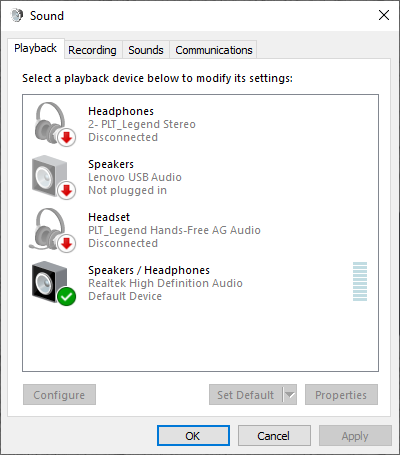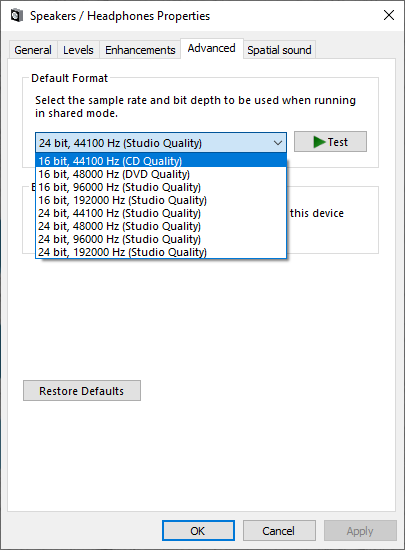 In the Properties Window, choose the Advanced tab, as shown up right.

Make sure the CODEC 24 or 16-bit 44100 Hz is selected.
Note: This applies only to the teacher station, not to student stations.