You come to find out that your students are not seeing translations in certain HUB activities and you wonder if that's an error. Well, it is not! See below how you can remedy this matter.

By: Fabian Klein
Creation date: 2022-10-18
Revision date: 2023-02-15
Translations are not pre-entered, so they can be customized for the native language of the learner. This is a step that each teacher will have to perform. Otherwise, students will see empty boxes such as below (student view / example: Spanish).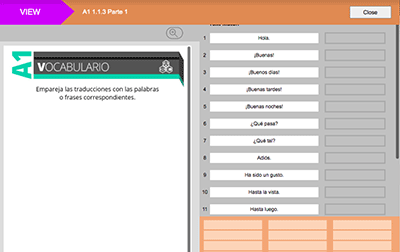 NOTE:
For each translation activity in SmartClass HUB, the teacher must enter the translation in each label, before assigning the folder. This ensures that all students are given the translation in their native language.
This only refers to our text match activities in SmartClass HUB for all languages offered (English, Spanish and German).
Follow the steps below to provide your students with the matching translations.
Step 1:
Open the activity of choice and click EDIT ACTIVITY (teacher screen / example English)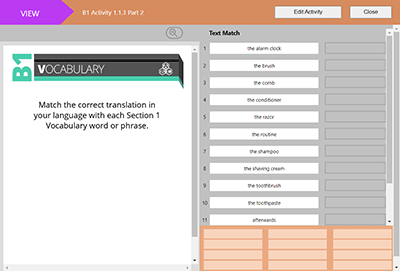 Step 2:
Add the necessary translations (teacher view / example German)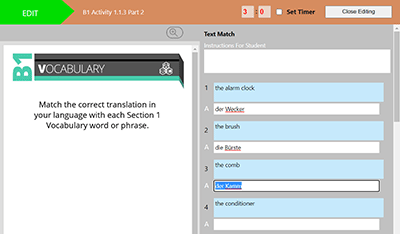 Step 3:
Click on the button CLOSE EDITING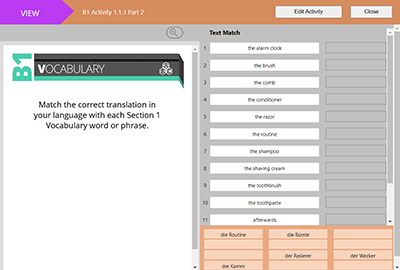 On the bottom of the screen, you will now see a word bank filled with your translations.
The German translations (example above) are now available for students to use when working on this text match activity.